ENNI MARCO brand is recognized as the best in category "Private trademark"
In the middle of February in International Exhibition Center "Crocus Expo" in Moscow there was IV awards ceremony of the National award of the optical industry "A gold lorgnette". The Directorate of the MIOF exhibition and the Market Assistant Group agency with assistance of the Ministry of Health of the Russian Federation were the organizers. This award is the analog of SILMO D'OR AWARDS (France).
EMILIA line by ENNI MARCO from the ENNI MARCO brand participated in «Private trademark» nomination and by results of vote of competent jury it has been recognized as the best. The award was presented to Alexander Stsepura, the CEO of the Novaya Linia company, by the CEO of the Optik News Group company, the publisher of the magazines "Optical MAGAZINE", Olga Mosheeva.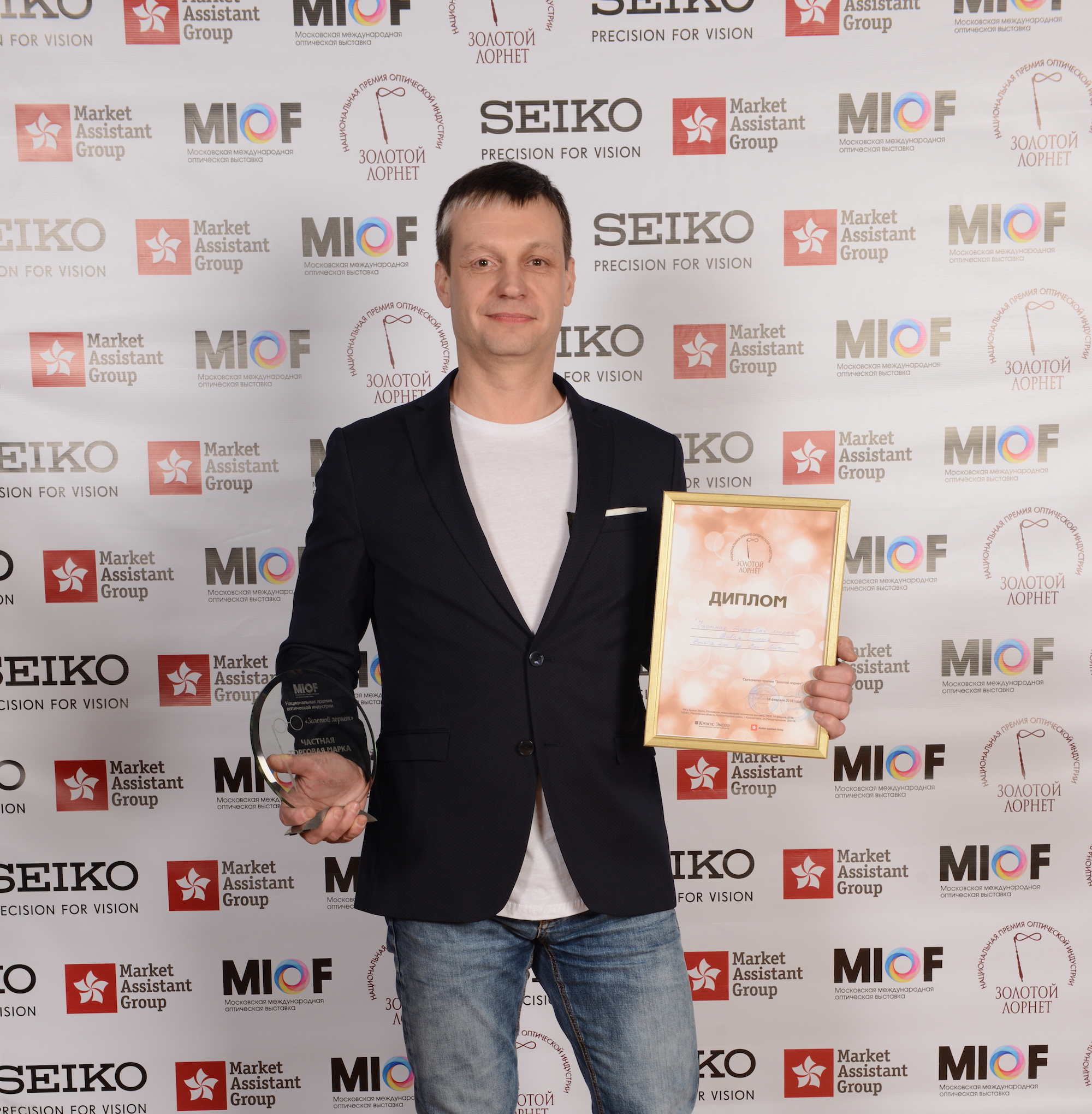 Alexander Stsepura, the CEO of the Novaya Linia company:
Twenty years ago, when the ENNI MARCO brand was created, beauty, elegance and also a huge desire to present everyone the feeling of confidence and originality became its main values. Today this award is a reference point and a good sign of the fact that we are moving in the right direction. I am very grateful to jury for the appreciation of our work and recognition and also to our clients and buyers for support which we feel independently from anything! Once again thank you and please be sure that beauty will win!
We are proud of this award and we consider it the real recognition of professionals of the industry of high achievements of the brand in Russia. It is twice pleasant that it completely coincides with opinion of hundreds of thousands of Russian buyers who have chosen ENNI MARCO frames as an elegant and qualitative accessory.